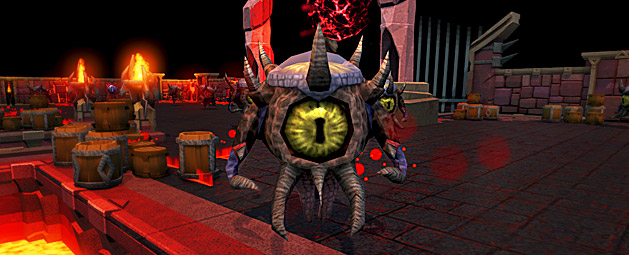 08.01.18 - Stalker Creatures | RuneScape's Birthday
Hyvää uutta vuotta ja tervetuloa
RuneScapen ensimmäiseen vuoden 2018 päivitykseen
! Tämän viikon uutisessa kerromme Stalker Creatureista, Anniversary Cakesta, Solomon's Store Salesta ja kilpailumme voittajista.
Stalker Creatures
*Sisältää: Etuus Gold Premier Clubin jäsenille - lue alta*
Ovatko Seekerit ja Soulgazerit tuttuja? Tasoilla 71 ja 99, vastaavasti, tämä hengenvaarallinen pari oli tavattavissa vain Dungeoneeringin aikana. Mutta sitten sanoimme: ei enää! Tästä päivästä alkaen voit saada
Stalker Creatures Slayer taskin
Kuradalilta tai Morvranilta. Löydät ne Daemonheimin alta käyttämällä Moian Communication Devicea, mikä tarkoittaa sitä, että sinun tulee ensin suorittaa Dishonour Among Thieves. Kadotitko devicen? Ei hätää, saat sen takaisin Moldarkilta, emissarylta Edgevillessä. Voit myös kerätä molempien monsterien sielut Slayer dungeoniisi ja codexiin.
Eikä siinä kaikki. Olemme antaneed soulgazereille
suuremman mahdollisuuden spawnata elite
, jota voi edelleen parantaa tiputtamalla seeker charmeja huoneen perällä olevaan portaaliin. Charmeja saa droppina seekereiltä. Voit myös käyttää stalker essenceä (jota saa molemmilta monstereilta) dark arroweihin tehdäksesi
uusia T80 Stalker Arroweita
. Dropeista puheen ollen, mitä mieltä olet
T80 Hexhunter Bowista
- harvinainen drop, joka tekee enemmän damagea magicia käyttäviä vihollisia kohtaan ja nostaa tarkkuuttasi arroweille heikkoja vihollisia kohtaan - ja
harvinainen soulgazer pet
? Vihje: parhaan mahdollisuuden saat elite soulgazereilta.
Gold Premier Club member?
22. tammikuuta asti voit saada stalker glandin Guardian of the Vault'lta Grand Exhangessa, jonka voit antaa yllä mainituille slayer mastereille
varmaa stalker taskia vastaan
.
RuneScape's Birthday
Kuinka vuodet vierivät.
RuneScape on nyt 17 vuotta
, mikä tarkoittaa enää yhtä vuotta, jonka jälkeen meille tarjoillaan Poison Arrowissa - olettaen, että Gielinor seuraa UK:n lakeja. Mutta nyt tyydymme Lumbridgen kokin
Anniversary Cake
'n, jonka voit syödä kerran kolmessa minuutissa (se ei koskaan lopu) saadaksesi life pointeja takaisin - joka skaalautuu levelisi mukaan.
Kuulimme, että se peittää Grand Exhangen alleen. Haluatko palan?
Käy Party Peten puheilla Faladorissa ennen 11. tammikuuta.
Solomon's Store Sales
Jos luulit tammikuun alennusten olevan vain oikean elämän juttu, olet pahasti erehtynyt. Hyväntahtoisena henkenä Solomon on käynnistänyt oman ale-kampanjansa. Kaikki seuraavat ovat
puoleen hintaan
:
Death by Water animation
Wushanko Warrior Resting animation
Strongarm Burial animation
Unstable Alchemy animation
Proud Walk animation
Kick Sand emote
Dwarven Challenge Barrel
King and Queen of Hearts Pack
Inari
Chameleon Extract - 3 Pack
Prince/Princess titles
Silver Bladed Wings
Shipwrecker Trident
Rogue Outfit
Käy katsomassa!
Competition Winners
Onnittelut Winter Sweepstaken voittajalle
sethsd259
(RS) ja
Tyboson
(OSRS), jotka molemmat voittivat Razer Blade Pro läppärit, joilla he voivat 'scapettaa vuoden 2018 halki.
Onnittelut myös
Saffron
ille, joka voitti Christmas Instachallenge kilpailun
Giant Mole -inspiroidulla Christmas Critters kuvallaan
. Hienoa!
Patch Notes
Taivaat ovat auenneet ja lumi on sulanut pois Prifddinaksesta ja Grand Exchangesta, joten Joulupukki ja hänen kellopelipoikansa ovat lähteneet pois. Aivan oikein:
Christmas event on ohi
.
Spoiler:
Enjoy!
Mitä Solomon sanoi soulgazerille? Silmä silmästä!
The RuneScape Team
LootScape - New Item!
Tule katsomaan live streamejamme joka kuukaisi ja saat ilmaisia esineitä pelissä!
Liitä RuneScape accountisi Twitch accountiisi
ja katso jokin tiistain, perjantain tai sunnuntain live stream saadaksesi esineen!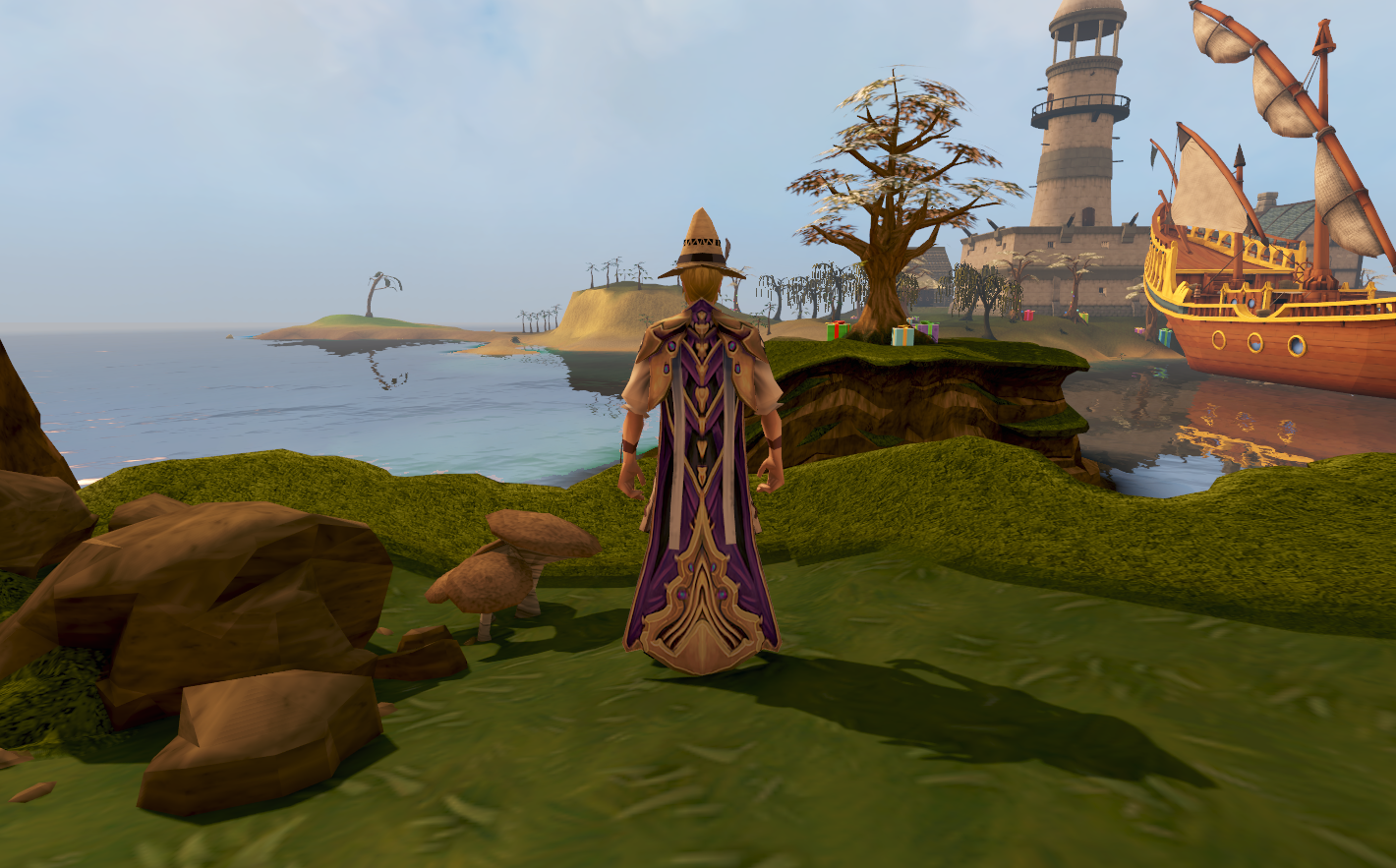 Live Streams this Week
Streamaamme joka viikko Developer Q&A:ta, in-game eventejä ja muuta. Katso streamejamme ja löydät täyden aikataulun
Twitch kanavaltamme
.
Pistäydy myös
Youtube kanavallamme
, josta löydät otoksia streameista, joita et välttämättä nähnyt.
Tiistai 09.01. – 18:30 Suomen aikaa – The Year Ahead Q&A
Perjantaina julkaisimme Year Ahead videon, jossa on kaikki ne asiat, joita voit odottaa RuneScapessa tänä vuonna. Se olikin iso lista, joten teillä on varmasti kysymyksiä. Otamme kysymyksiä vastaan ja vastaamme niihin livestreamissa. Streamit löytyvät YouTubesta ja Twitchistä - älä jätä näkemättä!
LootScape on päällä tässä streamissa.
Sunnuntai 14.01. – 21:00 Suomen aikaa – PvM with Mod Lee
Mod Lee järjestää PvM eventin, joka tulee suorana Twitchissä.
LootScape on päällä tässä streamissa.