09.04.18 - Rebuilding Edgeville
Rebuilding Edgeville
Edgeville on ollut osittain raunioina jo jonkin aikaa Ritual of the Mahjarratin seurauksena. Mandrith haluaa peittää todisteet Dragonkinien hyökkäyksestä, jotta ihmiset eivät enää peloissaan keskustele niiden paluusta. Puhu hänelle aloittaaksesi.
Kun olet valmis, saat Mandrithila Dragonkin Lampin. Tämän päivityksen myötä voit myös saada effigy petin "Effyn" aina kun käytät Dragonkin Lampin!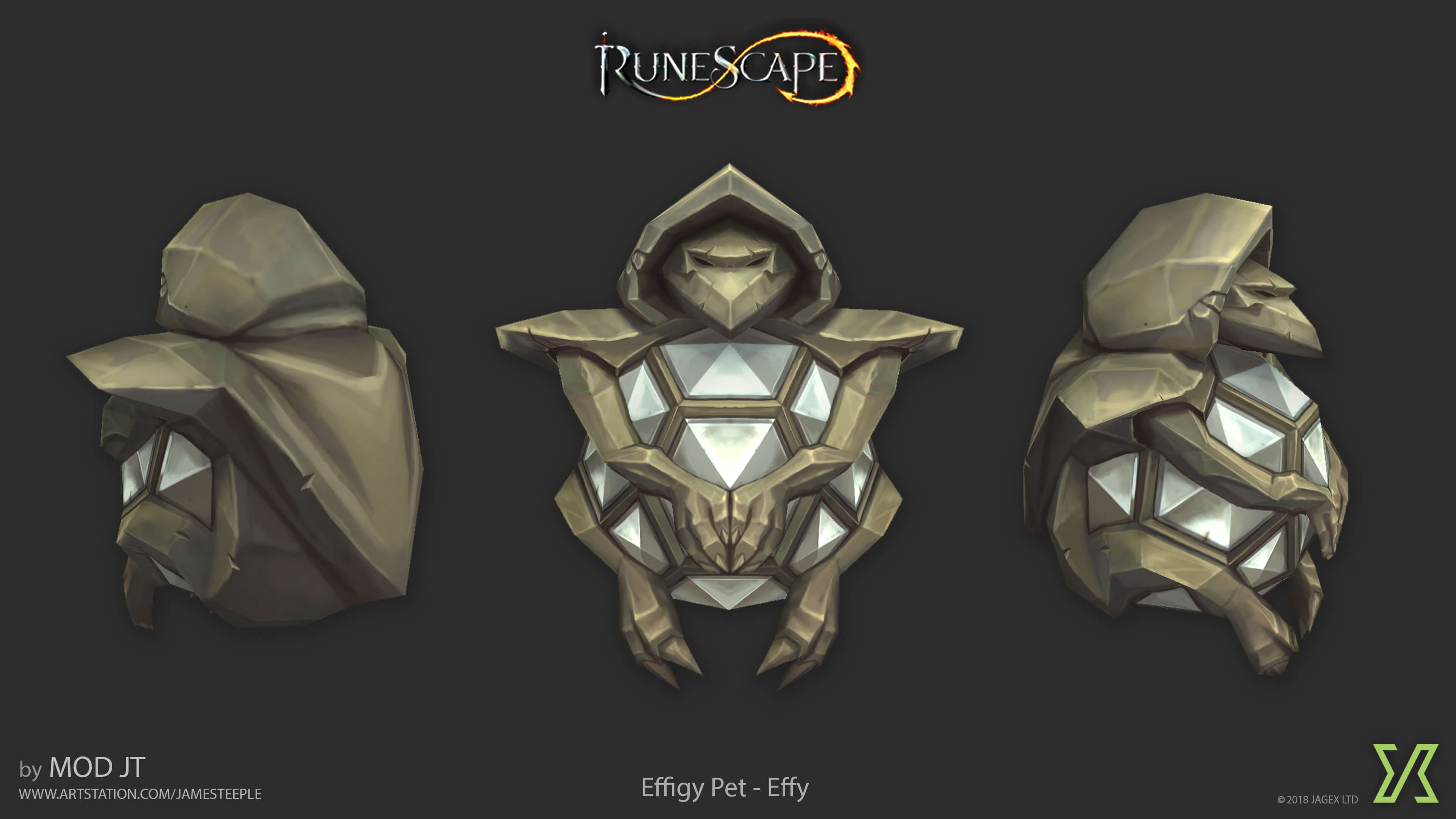 Congratulations!
Järjestimme kilpailun uuden NPC:in ja Lore Bookin lisäämiseksi Edgevilleen tämän päivityksen kunniaksi. Saimme monta upeaa konseptia ja tarinaa, joista valitseminen oli erittäin vaikeaa!
Onnittelut Bruce Willis, jonka NPC-konsept, nimeltään Bruce, tulee kävelemään Edgevillen kaduilla valittaen tulevasta turistirysästä.
Toisella sijalle pääsi Froggi1223, onnea; lisäämme tarinasi Edgeville-uuniin.
Emme spoilaa tarinoita vielä, mutta voit odottaa niiden ilmestyvän muutaman viikon kuluessa.
Patch Notes
Spoiler:
LootScape!
Katsotko live streameja? Et? Miksi? Tässä kuussa tuomme teille LootScapen, joka on uusi tapa saada mukavia esineitä pelissä katsomalla live streameja joka kuukausi.
Liitä RuneScape accountisi Twitch accountiisi ja katso jokin tiistain tai perjantain live streameistamme, jonka jälkeen saat ilmaista tavaraa!
Live Streams this Week
Streamaamme joka viikko Developer Q&A:ta, in-game eventejä ja muuta. Katso streamejamme ja löydät täyden aikataulun
Twitch-kanavaltamme
.
Pistäydy myös
Youtube-kanavallamme
, josta löydät otoksia streameista, joita et välttämättä nähnyt, kuten RuneFestin tapahtumat molemmilta lavoilta.
Torstai 12.04. 18:00 Suomen aikaa – Game Jam Idea Pitch
Liity JModien seuraan, kun he miettivät ideoita tulevaa Game Jamia varten! Kehitystiimit näyttävät hieman minkä parissa aikovat työskennellä, sekä kaikkea mahdollista saatavilla olevan taiteen ja gameplayn väliltä.
Katso livenä Twitchistä ja YouTubesta - älä jätä katsomatta!
LootScape on päällä, palkintona Clue Scroll, jonka vaikeustaso riippuu hahmosi tasosta.
Sunnuntai 15.04. 21:00 Suomen aikaa – PvM with Mod Lee
Liity Mod Leen seuraan PvM streamiin!
LootScape on päällä, palkintona Clue Scroll, jonka vaikeustaso riippuu hahmosi tasosta.
_______________
Nauttikaa!
The RuneScape Team