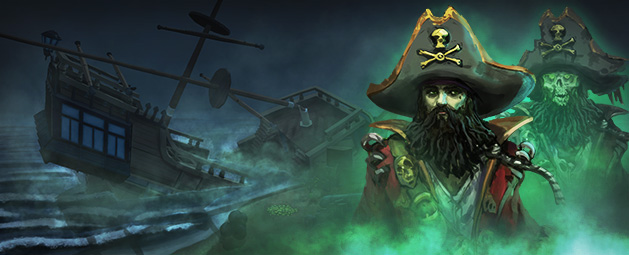 16.01.17 - Deathbeard's Demise | Hati, Sköll & Fenrir Return
Merirosvot ja Fremennikit ahoi! Luvassa on merikelpoinen event, sekä Hatin, Sköllin ja Fenririn paluu.
Muihin uutisiin, mahtava kisa on alkamassa, jossa etsimme täydellistä nimeä uudelle kädelliselle kaverillemme.
_______________
Deathbeard's Demise
Kuinka aloittaa



Puhu Deathbeardille etelään Lumbridgen kraaterista.



Vaatimukset



Ei ole
Captain Deathbeard on ajautunut rantaan etelään Lumbridgen suosta. Hän on ryöminyt ylös ahdin valtakunnasta ja on päättänyt kerätä kasaan tarpeeksi rahaa rakentaakseen rakastetun laivansa uudestaan.
SInulla on 30.01. asti aikaa auttaa häntä keräämällä max. 1 000 phantom doubloonia päivässä skillaamalla, tappamalla monstereita, Daily Challengeista ja Treasure Trailista. Saat niitä paremmalla drop ratella (+20 %), jos kehität Agilitya tai Thievingia.
Kuten Fallen Nihil eventissä, voit nostaa päivittäistä maksimia tai ostaa doublooneja RuneCoinseilla booster shopista, jonne pääset Seasonal Event tabista Social interfacesta.
Anna ne Deathbeardille joka päivä ja saat Deathbeardin luonteikkaan asun - sekä sen aavemaisen muunnelman - ja cannon petin.
Deathbeard odottaa rannalla 14 päivää eventin loppumisen jälkeen, jotta ehdit antaa ylimääräiset phantom doubloonit mystery boxeja vastaan.
Ironman-pelaajat voivat ottaa osaa eventiin ja saada outfitit ja petin, mutta eivät voi avata mystery boxeja taikka muuttaa ylimääräisiä doublooneja mystery boxeiksi eventin jälkeen.
_______________
Hati, Sköll & Fenrir Return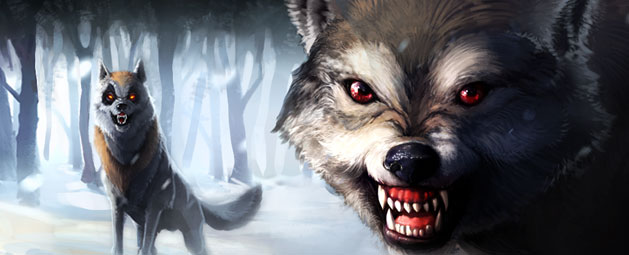 Legendaariset talven sudet ovat jälleen palanneet, ja luvassa on paljon XP:tä niille RuneScapen membereille, jotka auttavat niiden pois häätämisessä.
Jos et ole koskaan ennen taistellut kyseisiä susia vastaan, puhu Valille tai Vitharille Rellekkan lähellä Fremennik provinsissa, jos haluat kuulla täyden tarinan.
Jokainen susista on kova vastus, mutta tiimiytymällä muiden pelaajien kanssa, voitte voittaa. Kaikki jotka osallistuivat tappoon, saavat mahdollisuuden dropiin.
Hati löytyy metsästä kaakkoon (SE) Rellekkasta ja voi pudottaa Hati pawsit - kosmeettiset hanskat, joista saat Bonus ja tavallista XP:tä valitsemaasi combat skilliin. Voit myös saada kosmeettisen cloakin ja hoodin, jos et vielä omista niitä.
Sköll täytyy kutsua rakentamalla kokko länteen Rellekkan sisäänkäynnistä. Kun 120 logsia on lisätty kokkoon (kaikkien pelaajien yhteenlaskettu määrä), Sköll ilmestyy. Kukista hänet ja saat normaalia ja Bonus XP:tä Agilityyn ja Woodcuttingiin, sekä kosmeettisen amuletin.
Fenrir väijyy itään Rellekkasta, lähellä Golden Treetä. Voitosta voit saada Fenrir's Fangin, josta saat tavallista ja bonus XP:tä joko Herbloreen tai Summoningiin. Voit myös saada kosmeettisen topin ja legsit.
Eir's Gear
Valkyrie Eir ei ole vain vakuuttunut maailmanlopusta, vaan on myös onnistunut hukkaamaan kypäränsä ja keihäänsä.
Päihitä Hati tai SKöll - tai kerää enriched wispejä Rellekkan divination colonysta - jotta voit saada yhden Eirin esineistä. Toistamalla saat toisen kappaleen, eli saadaksesi koko setin sinun täytyy:
Saada kaksi kappaletta samaa esinettä (helm tai spear)
Vaihtaa toisen pelaajan kanssa saadaksesi toisen tarvitsemasi esineen.
Puhu tämän jälkeen Eirille Golden Treen luona, jolloin saat normaalia ja Bonus XP:tä joko Prayeriin tai Divinationiin, sekä kosmeettiset overridet Eirin kypärästä ja keihäästä, jos et jo omista niitä.
Huomaa, että Ironmanit saavat vain tavallista XP:tä tästä eventistä - eivät siis Bonus XP:tä.
_______________
Arrr/Skål!
Pitäkää hauskaa tämän viikon merirosvo ja Fremennik-aiheisien eventien parissa. Tapaamme pelissä!
The RuneScape Team
_______________
In Other News
Name the Shadow Gorilla Pet | Competition
Peliin on pian tulossa uuse Shadow Gorilla pet ja tarvitsemme apuanne sen nimeämisessä!
Kuten Shadow Draken tapauksessa, arvomme 51 uutta petiä kilpailuun osallistuneiden kesken.
Lisää informaatiota
täältä
.
We want your feedback
Järjestämme kohderyhmän tapaamisen Lontoossa ja New Yorkissa helmikuussa, ja toivomme että olisitte paikalla antamassa mielipiteenne RuneScapesta.
Täältä
saat lisää informaatiota.
_______________
Patch Notes
Spoiler:
_______________
This week's live streams
Kuten kerroimme perjantain
videomuutoksista
, aiomme parantaa streamien laatua, jotta voisitte nauttia niistä enemmän kotonanne.
Kuten BTS videoiden tapauksessa, emme sitoudu viikottaisiin Q&A streameihin. Sen sijaan tuotamme kuukausittain Q&A:n BTS:n rinnalle, sekä tuotamme streameja tuleville asioille, jotka koemme tarvitsevan enemmän selitystä. 2017 on yllätyksen vuosi!
Tällä viikolla voit odottaa:
Sunnuntai 22.01.| 22:00 Suomen aikaa | PvM with Mod Lee
On taas se aika viikosta... Mod Lee järjestää Boss massan! Tällä viikolla luvassa Vorago! Katso
Twitchistä
.